A Poem For You in 2014
You
Everything about you is perfect.
You,
you masterpiece of vibrating light and vivid action,
you soul with a body moving through a life.
Every problem you think you have
can be released into the One river.
Let them float and flow.
Every thought an arrow through time and space.
Every idea a million bucks.
Every deed humanitarian.
All your books inspire you,
and your music
massages your mind,
untwists your spine.
All your friends admire you,
and you treat them so well.
Even animals follow you –
birds, admirers from trees and wires.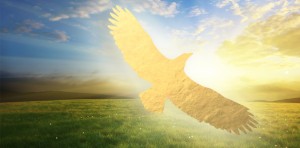 And when you look up at the night sky,
you,
symbolic traveler in space,
light collects in your eyes,
the lower lids like bird baths
full of star glow,
microcosms where
dust motes drift.
The sun lives in your solar powered body.
The echo of ten trillion songs
resides within your chest,
like an electric equalizer
pumping and spiking and falling
with the light of your pulse,
with the beat of your beautiful human heart.
by Lee Kelley