Books I've Written or Co-Written:
The modern world can feel joyful and awe-inspiring one day, then totally overwhelming and stressful the next. With so many of us struggling inside, we can look to our nation's warriors for help. This book explores how Veterans have been trained to handle chaos and war, and yet many of the skills and perspectives they gained in the military can now inspire and guide us all toward inner peace, emotional resilience, and selfless service.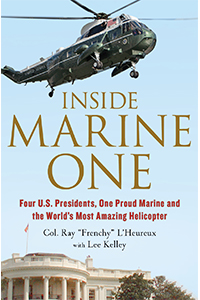 Inside Marine One: Flying the World's Most Famous Helicopter
St. Martin's Press, NYC,  2014
Co-authored with US. Marine Corps Colonel (ret.) Ray "Frenchy" L'Heureux
From 2006 until 2009, Frenchy served as President George W. Bush's personal pilot. To his surprise, he was also invited into the President's mountain biking club. When Bush left office, Frenchy then served as President Obama's pilot for his first 6 months in office. Ultimately, this book gives readers an unprecedented behind-the-scenes look into one of the most unique, intense and high-visibility jobs in the world.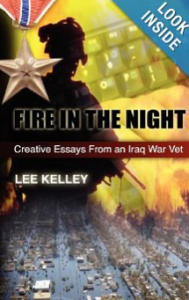 Fire in the Night: Essays from an Iraq War Vet
Winner, American Author's Association 2009 Golden Quill Award (military essay)
First Runner up, Military Writer's Society of America (MWSA) 2009 Book of the Year Award (non-fiction)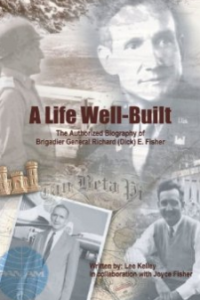 A Life Well-Built: The Authorized Biography of Brigadier General Richard (Dick) Fisher
Honorable Mention, MWSA Book of the Year Award (biography)
First Runner up, Writer's Digest Self Published Book of the Year Contest, 2010
A Life Well Built shows the depth of this man who accomplished feats that most people could only dream of. This biography demonstrates that Fisher's life was a solid, inspired piece of engineering; he created a personal masterpiece in the art of living.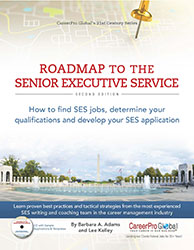 Roadmap to the Senior Executive Service
CareerPro Global's senior writing team develops hundreds of interview and job-winning Senior Executive Service (SES) applications each year, and The Roadmap to the Senior Executive Service has been written from their insider's perspective.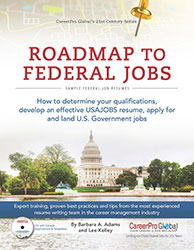 Roadmap to Federal Jobs
If you want to learn from the career management industry-leading team how to navigate the often complicated process of applying for and entering the federal workforce, you need this book!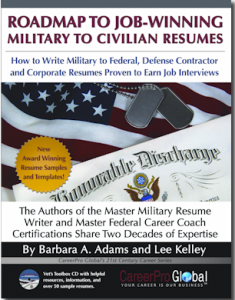 Roadmap to Job-Winning Military to Civilian Resumes
The latest release in CareerPro Global's 21st Century Career series, this book is founded on decades of experience from the authors of the Master Military Resume Writer and Master Federal Career Coach certifications.
Books I've contributed to: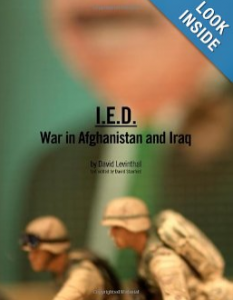 I.E.D. War in Afghanistan and Iraq, David Levinthal, 2009
Dealing with war in any context is always a difficult and often problematic venture. In I.E.D., acclaimed photographer David Levinthal uses toy soldiers and plastic Humvees to attempt to explore and understand the ongoing conflict in Iraq.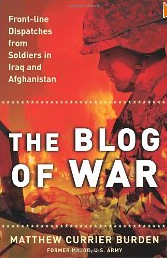 Blog of War, Matt Burden, Simon and Schuster, 2006
Matthew Currier Burden founded www.blackfive.net, one of the most popular military blogs on the Internet. His blog began as an homage to a friend killed on duty in Iraq and quickly became a source of information about what was really happening in Afghanistan and Iraq.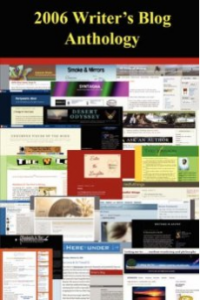 Writer's Blog Anthology, 2006
The 2006 Writer's Blog Anthology began as a collaborative effort by the members of the Writer's Blog Alliance, branching out to include military blogs and other writers outside of our network. This is a multi-genre collection, composed entirely of posts and reader responses.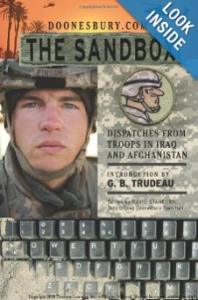 The Sandbox: Dispatches from Troops in Iraq and Afghanistan (Doonesbury.com) 
Launched as a military blog (or "milblog") by Doonesbury creator Garry Trudeau in October 2006, The Sandbox is an online forum through which service members in Afghanistan and Iraq share their stories with readers here at home. In hundreds of fascinating and compelling posts, soldiers write passionately, eloquently, and movingly of their day-to-day lives, of their mission, and of the drama that unfolds daily around them.
War Is …, Candlewick Press 
Marc Aronson thinks war is inevitable. Patty Campbell thinks war is cruel, deceptive, and wrong. But both agree on one thing: that teens need to hear the truthful voices of those who have experienced war firsthand.